PRINT: Direct Mail Postcard Campaign. View project here.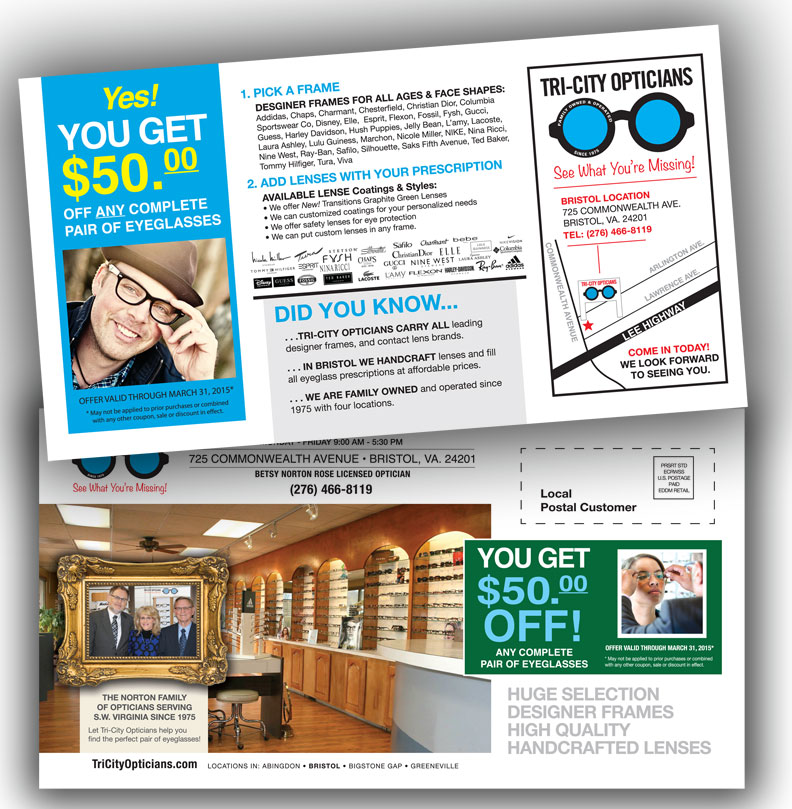 The old-time values of reaching out to customers still resonates with so many today. In the digital age that we live in, many are bombarded by digital ads and promotions on a regular basis via TV, Internet, Radio, Phone.
The USPS mailbox is a great place to reach out to your local audience at an economical price.
This is an example of an Every Door Direct Mail (EDDM) postcard campaign. The USPS gives EDDM users the opportunity to pick specific mail routes that they feel are key to their campaign success.  The post office is giving EDDM customers great freedom to pick and choose and stay withing their budgets.  If you have ever coordinated a "bulk mail" project you will be pleasantly surprised at how simple the paperwork is and the prep work that is needed before you deliver your EDDM project to the post office.