About MKS Graphics

Clients turn to MKS Graphics because of creative marketing ideas, multimedia experience, and the relentless desire to generate results.
I have experience working with national and global brands, and across diverse business segments.
The MKS Graphics pledge is to consistently deliver effective marketing strategies, coupled with robust graphics, in print and online, and continuously deliver within budgetary boundaries.
I specialize in creative marketing services including: logo design, corporate identity packages, powerpoint presentations, web development, social media, and print design.
While the process varies slightly from project to project, first I define the scope of the project, purpose solutions to the problems, produce the project, test it thoroughly, and then launch the project. Then, if needed, I slip behind the scenes and maintain the site for you. Or I can train your team.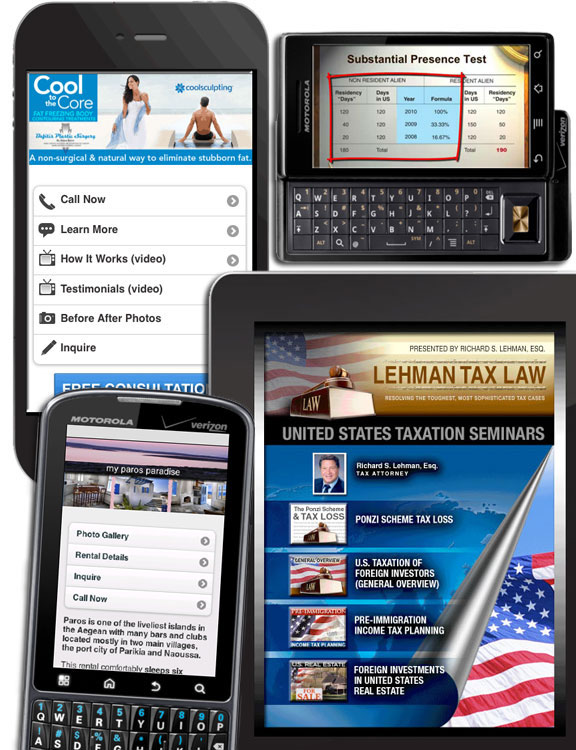 Most common services asked to perform:
Create custom print graphics for publishing, trade shows, marketing, advertising, corporate branding package. Plus coordinate vendors to produce quality printing, within the budget and, in a timely fashion.
Responsive website development and mobile solutions.
Online training and learning solutions.
Email deliverability, infrastructure, compliance, and list building.
Social media campaign design and/or execution.
Reliability and the old school values of "solving the problem" is why clients turn to MKS Graphics. I work with a network of like minded programmers and other professionals to accommodate even the largest projects. My clients treat me as a trusted resource and an extension of their company.
Did you know . . . By 2022, 81% of Internet traffic will originate from non-PC devices. If your website looks tiny and skewed on mobile browsers, all of your investment will be for nothing.

Did you know . . . Using videos on landing pages can increase conversion by 86%.

Did you know . . .  Studies have found that people look at their phones an average of 150 times a day. 47% of email opens are on a mobile device, and 80% of those people delete an email if it doesn't look good on their mobile device.
---
MKS
Webmaster

Credentials:

Internet technologies: Through the Master CIW Designer Certification I have gained a balance of training, in theory, technology, project management, and hands-on web site development. I am currently able to manage the web site development process, and take a hands-on role as web designer. I currently work through the entire web development and design process with clients. This web knowledge works nicely with my 25 year graphic design background. I do work with programmers and other internet technology professionals that are needed for specific projects beyond my scope of expertise.

I am able to work with the latest production tools, including Adobe's Creative Suite. Most importantly I can read and write code, and help generate solutions. I am able to design and manage e-commerce and data driven web sites. The skills and concepts gained through my CIW certification has enabled me to help corporations overcome the challenges of bringing mission-critical business information to the internet and intranet environments.
To meet the demands of the ever-changing technological landscape – I work closely with programmers to implement creative and intuitive approaches through technology and system architecture to enhance business productivity and efficiency for clients.
Art Director &
Graphic Artist

duties include:

Layout and design of media kits, corporate identity packages, brochures, logos, posters, books, packaging, and creation of 4-color national magazine ads. Working directly with clients to create compelling corporate web sites that visually communicate marketing objectives. This includes working in a rich text environment, and building dynamic web sites with database capabilities.
Publishing career includes the launching of new publications, from upscale lifestyle magazine to in-flight publications.
Art Director Responsibilities: Complete production of magazines from layout and design to final press check. Communicating ideas and working hand-in-hand with photographers, stylist, and illustrators and other artists as needed. Creating production schedule, magazine imposition, print specs. Always tracking all production cost, and meeting tight deadlines, as well building relationships with vendors. My responsibilities span the complete spectrum of magazine production.
I have obtained a full understanding of all aspects of sheet fed and web printing, electronic pre-press, and publication production. As a customer service representative I have coordinated multiple magazines through a publication printing plant on a daily basis including electronic pre-press, final print, bindery and shipping.
Today print production resources are all digital. But back in the 1990's at American Web, we utilized exciting tools like Flatbed and slide scanners, Scitex assembly equipment  and Dolev and Raystar film plotters. Training clients on the "new" digital pre-press for web press printing. Good Times!
MKS Work History:
September 2001 – Current: Freelance Graphic Artist and Certified Internet Webmaster: Multimedia graphics (internet, print and video): Web site development and creation (including e-commerce and knowledge based sites), PowerPoint presentations, corporate ID packages, brochures, posters, and creating "feature story" layout/designs for local publishers. Helping companies "brand" themselves or a product is my specialty.
Graphic Artist/ Art Director:
Tricom Pictures / Mirage Video & Post (Multimedia Graphics): Create media kits, corporate packages, brochures, full-page 4/c Ads, web site layout and design, and work with producers to generate show graphics for DRC commercials and :60 educational shows that are produced for television.
Graphic Artist/ Art Director: Palm Beach Media Group: Naples Illustrated, Palm Beach Illustrated, Meridian & The Jewel of Palm Beach, Palm Beach Visitors Guide 2000, Turnberry Isle Premiere 2000 issue.
Graphic Artist/ Art Director: BC Publications: Markee Magazine, Florida Builder and Florida Retirement Lifestyles Magazine.
Graphic Artist/ Art Director: Specialized Publications: Dive Training Magazine and related books; Beating the Bends, Live-aboard's of the World, and Exploring Diving.
Customer Service Rep: American Web, Publication Printer
Marketing Assistant: The Barbar Group, Land Developer
Education:
May 2002, FAU, Master CIW Designer / Certified Internet Webmaster
June 1984, Graduate, Denver Travel School, Certified Travel Coordinator
May 1983, Graduate, Smoky Hill High School, Aurora, Colorado
Graphic Design Awards:
South Florida Best Awards, Gold, Web site Marketing Carole Korn Interiors
FMA Charlie Award, Best Consumer Magazine Turnberry Resort
FMA Charlie Award, Best Custom Magazine Mar-a-Lago's The Jewel of Palm Beach
FMA Bronze Award, Best Overall Design Naples Illustrated
FMA Bronze Award, Best Overall Consumer Magazine Naples Illustrated
FMA General Excellence Award, Best New Magazine Naples Illustrated
References:
Excellent and available upon request.
Please fill out the form below and I will contact you ASAP. Thank you.